Nationals Tumbling 2018
1st September 2018 @ 8:00 am

-

5:00 pm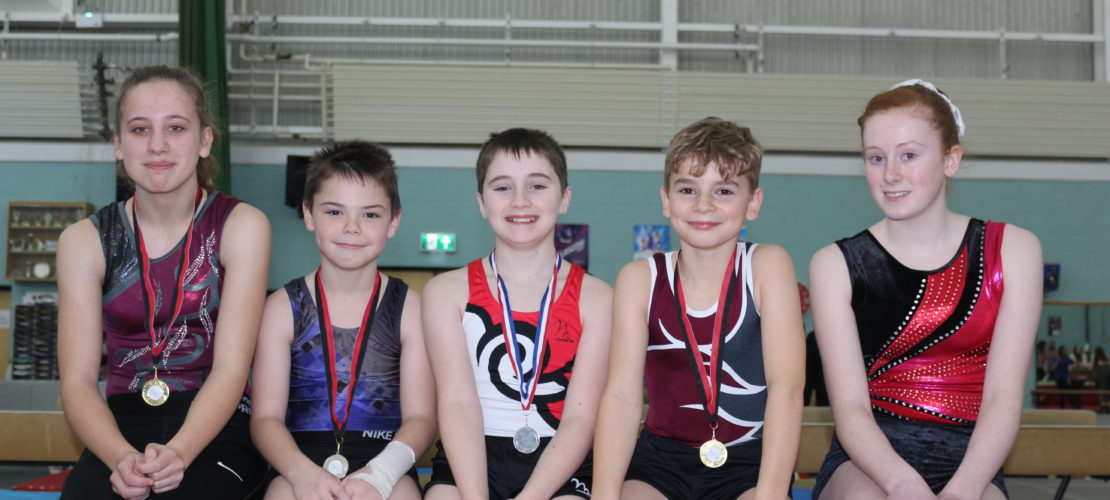 Nationals Tumbling Competitions 2018
Three national finals in 2018 and we had tumblers at all three events, not a bad showing for a small club. We started off with the English at Telford ,a new event for everyone where Zach Spike, Sam Cooke and Ben Cowell represented the club. Zach who had only in the previous 2 months learnt new skills and came away with a gold medal quite an achievement. Sam was fourth, narrowly missing out on third place, Ben was fifth,  he was leading after the first two rounds, but not such a good third run which dropped him down to fifth place .
Next came Birmingham at the Barclay card arena with the regional championships, in this we had Ben, Sam, Lily and Zach.  In this event the top eight qualify for the national finals. Here Sam was not at her best and finished tenth just outside the top eight, as the tumblers were doing there final runs Sam was hanging on just, still in a qualifing place, but eventually she was squeezed out into tenth place. Her time will come, she deseves to be on the medal rostrum. Ben finished seventh in his group just inside qualifying, another not at his best on the day but still got there. Lily was fourth, just missing out on a medal by small margin. Zach fifth in his group, here he also had lost the form he showed at the English earlier in the year. A good result in the end with three out the four qualifying for finals in July.
Lastly the finals at the Motorpoint arena Nottingham, as this is an ice skating centre it was nice to be here as it was in all that hot weather. Here the pressure was on, the best in the country in their age groups, you have to be at your best, fractions in scores make all the difference. Here Zach and Lily quite literally missed out on medals by fractions .The suprise of the day Ben getting gold after being down the list at Birmingham. Watching Bens competitors during there warm up I was impressed by one yound lads tumbling, but he decided to change his run up and messed up his day finishing half way down the list. Two things I have learnt while coaching even the best looking gymnasts can mess up their routines on the day ,and even if you have one bad tumble run you do not give up their is always a chance you could be in the medals.
To conclude a good year for Gryphon West tumblers with plenty more in the pipeline to come foward and compete at all levels,we have shown we can get there with hard work lets not waste what talent we have.
Dave Jones – Coach