SW CLUB LEVEL TUMBLING
21st October 2018 @ 8:00 am

-

5:00 pm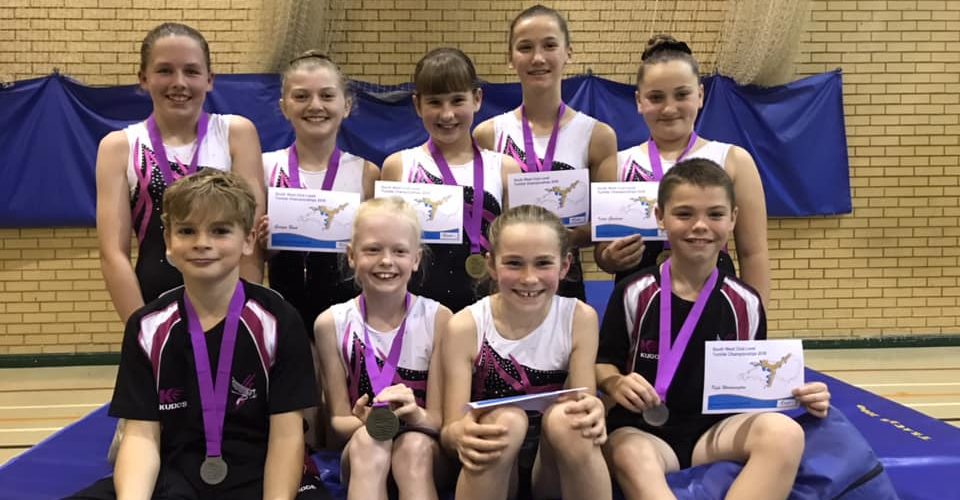 October saw the Gryphon host the SW Club level tumbling competition. The club had gymnasts taking part in their first competitions and it was pleasing to see them put in some solid performances.
Session 1 – Club 1 – age 7-8 saw Jessica Farrell finish 6th, and Isobel Fear finish 7th.
Club 1 – age 9-10 saw Aimee Krnc take Silver, Zosia Lutoborska, Bronze, Skye NcBryde 6th, Eryn Roper 7th, Ella Williamson 10th and Ellie le Poidevin 11th.
Club 1 – age 11-12 saw Lauren Waller take Silver
Club 2 – age 9-10 Bea Hoppe finished 7th.
Session 2 – Club 2 – age 11-12 saw Sophia Olford finish 4th, with Lauren Mead 6th
Club 2 – age 7-8 saw Sammy Margetts take Bronze in a very large group.
Session 3 – was a very busy, but very successful session for the club with –
Club 4 – Boys age 11-12, Kyle Woolmington and Zach Spike, both taking Silver with exactly the same scores.
Club 4 – age 9-10 saw Charlotte Nolan take Gold and Cally Margetts finishing 8th
Club 4 – age 11-12, saw Gryphon West take a clean sweep of medals with Gold going to Rebecca Ransome, Eloise Morris taking Silver, and Giorgia Bond taking Bronze.
Club 4 – age 13-14, Katie Gardiner taking Gold, and Kaela Roper Silver.
Special mention of the day to Rebecca Ransome who scored the clubs highest score of the day of 82.830
Well done everyone.