Gryphon West saw 4 tumblers make their way to the City of Bristol Gymnastics Centre, for the SW Championships. It was a long day, and despite several of them not practising as much as they'd have liked, due to the successful London Festival trip, they all did extremely well.
First to perform was Cally Margetts in the age 11 Silver category. Cally rose to the occasion, performing new runs to her, yet looked very tidy and had a great competition finishing 3rd and picking up the Bronze medal, in a group of 12, with a score of 77.40
Next up was Zach Spike, another gymnast just back from London. Despite very little practise, Zach never fails to deliver, taking the Gold Medal, being the 1st of 6 boys, in the Men's 11-12 Silver age group, scoring 79.50
Rebecca Ransome was also in the same round in a big group of 15, in the Women's Age 12 Silver category. Rebecca scored 77.90 another really solid performance finishing in the top half in 7th.
The mornings medals were presented by Mike Barnes, World Championship Tumbler, and the gymnasts showed off their medals with Mike afterwards.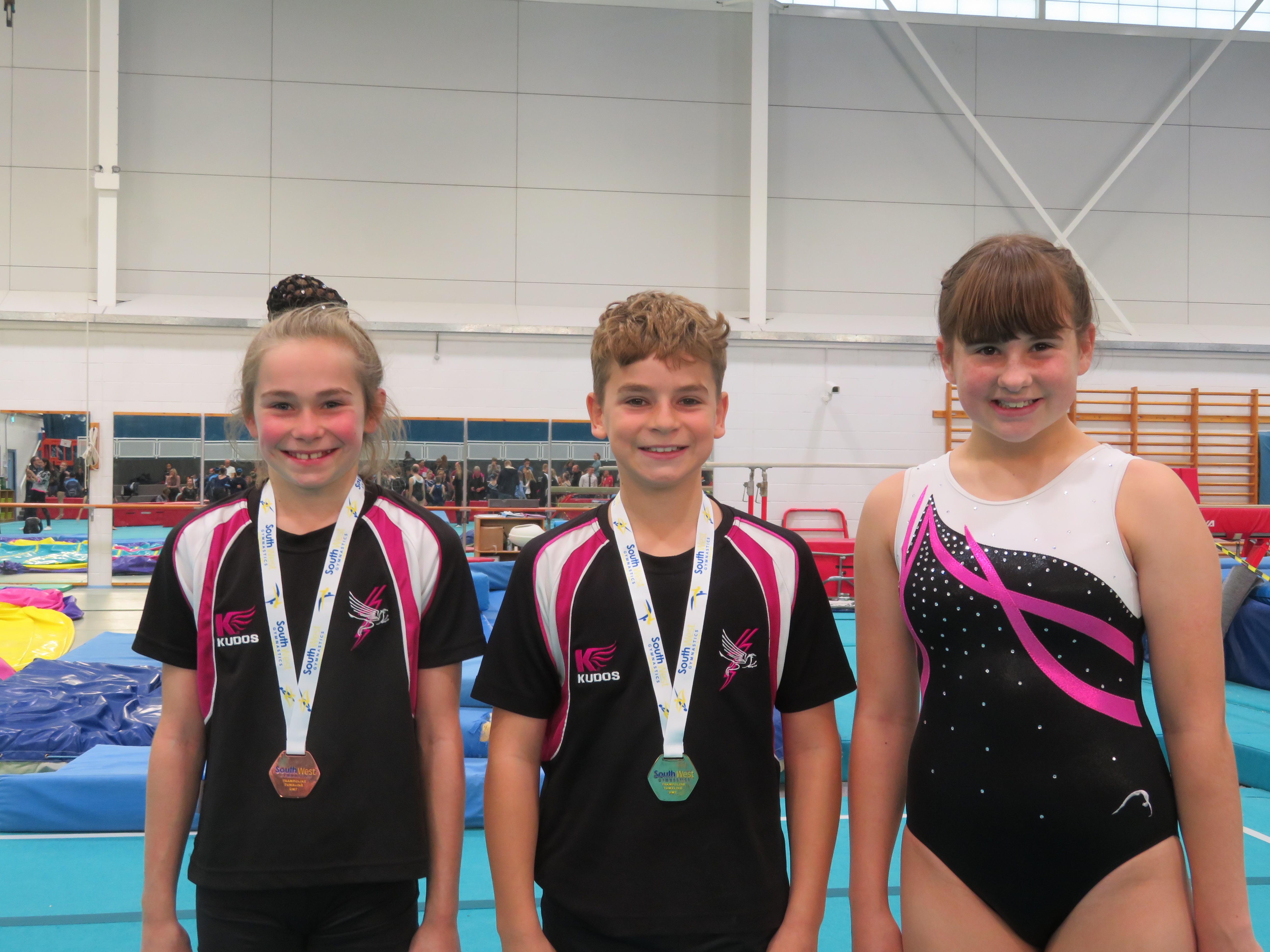 The afternoon Gryphon West only had 1 tumbler performing, Sam Cooke in the Gold Level age 15+, again Sam performed well, taking the highest scores on 2 out of her 3 runs, and a massive 29.08 out of 30 of run 3, however this was still only good enough to pick up the Silver medal, and finishing 2nd out of 8, with a total score of 80.21